The Home: Where We Live Our Faith
When someone walks into your house, do they immediately know that you're Catholic? Can they tell from the items in your home and from the way you speak and behave that Christ is at the center of your life?
Too often we turn off our faith when we exit church on Sunday. And yet, it's those other six days of the week that really challenge us to grow in faith. We're called to live out our faith each and every day—and that starts at home
How we live at home IS how we live.
The home is where many of us first come to know God. The home is where we grow in virtue. The home is where we live out our vocation. That's why it's so important to make our homes a vibrant place for growing closer to God.
Whether married, single, or an empty-nester, we all need to make our homes domestic churches. And in Catholic at Home we'll show you how to create a loving, Christ-centered atmosphere in your home.
How to Make Christ the Center of Your Home
This 21-day series helps you grow in holiness through habits and practices that you can implement in everyday life. Each day, Fr. Joseph Matlak will offer actionable advice on living a life of daily worship, such as:
Growing closer as a family through regular family prayer (Day 2)
How you can—and should—live a liturgical life without leaving your home (Day 6)
Why you need a home altar...and how to incorporate it into your daily routine (Day 11)
How to transform chores from a necessary burden into a source of family unity and spiritual growth (Day 14)
How forgiveness is crucial to cultivating strong relationships with your family, friends, and God (Day 20)
The home is where we grow in holiness. Start building your domestic church today.
BONUS: Subscription now includes the daily content PDF FREE! Plus a free Daily Plan of Life download. Both available upon series start.
When does the series begin?
Catholic at Home begins on September 22 and lasts 21 Days. Each day we'll send an email directly to your inbox reminding you about the day's new content. Your subscription gives you access for one year from the start date.
Subscribe

Today.
Build Your Domestic Church
Select any options (Gift) you want below, then click "Purchase"

You will be sent to our secure checkout page

Enter your payment and account information

If you have an account already but are not currently logged in, you will be prompted to do so

Submit your information to finish the checkout process and complete your order

After your order is confirmed, you will receive an email with further instructions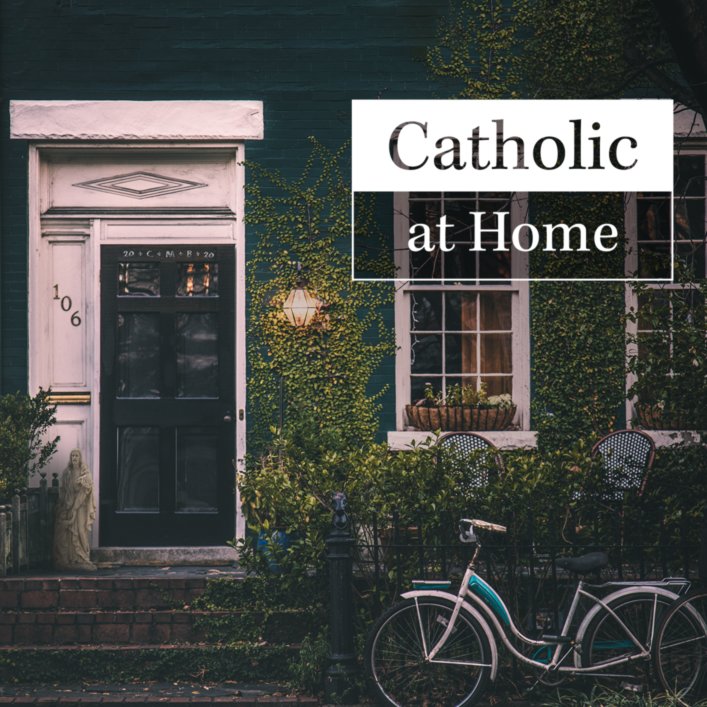 Includes FREE daily PDF ($5 value)
Purchase includes access to this series only.
Subscription expires one year after purchase date.
After you purchase this series, you will receive a subscription to it that is good for one full year, starting from your purchase date. This subscription gives you access to all of the currently released content for this series on GoodCatholic.com until the day it expires.
At the start of your subscription, and continuing for the following 21 days, you will receive daily emails to guide you through the series's content. You can also access any prior day's content at any time during your subscription, allowing you to go through the series at your own pace. You may also repeat the series as often as you wish up until your subscription ends.